Jazz It Up! - Tips for Feeding Picky Pups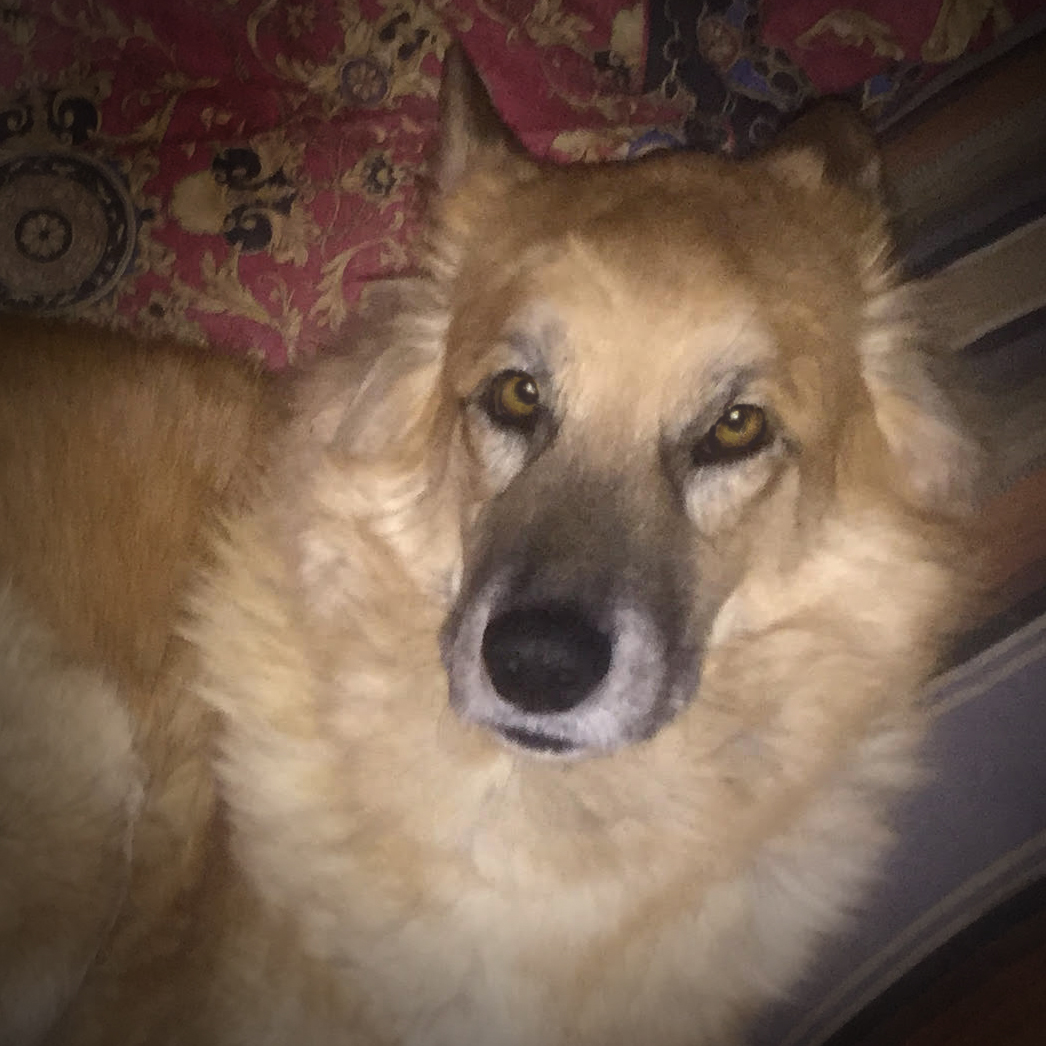 Tips for Feeding Picky Pups
- Spenser Lopez
Currently, I own three dogs. There's Ruby, seen above, my biggest dog, a beautiful German Shepard/Golden Retriever mix with a luxurious golden coat. Then there is Maggie, my girlfriend's dog and the oldest of our bunch. She's a grumpy, greying, overweight Beagle who enjoys eating, sleeping, and being lavished with attention. Lastly is Bela, our youngest and the first dog that my girlfriend and I have owned together. Bela is a Pit Bull/Boxer mix with an endless supply of energy and affection. She was rescued from her previous owners who were not treating her properly. She warmed up to us almost immediately and has quickly become my constant companion and is always trying to be the center of attention.
When you love your dogs as much as I do, you want to only give them the best, and Mountain View Market Co+opP has a great selection of dog friendly products, ranging from food, to treats, to toys and even medicine. Whenever I want to treat my girls, I always stop at Mountain View, and I'm not just saying that because I work here. Well, maybe a little bit.
Ruby is a big dog. Standing on her hind legs, she is just about five feet tall and weighs nearly 80 pounds. To maintain a healthy weight she has to eat proportionately. As if this wasn't a challenge enough, Ruby is a notoriously picky eater. We've gone through multiple food brands in the past five years, simply because after a while she decided she didn't like it anymore. Luckily, we found a great dry dog food that is healthy and she has enjoyed for a long time. Recently, however, Ruby has decided that she is above plain dried food, so we have had to get creative.
Aside from the one-and-a-half cups of dry food she gets twice daily, she also gets a spoonful of Call of The Wild canned food, a splash of carrot juice, and a couple tablespoons of BowWow Blends Pup Smoothie. After we mix it all up, we present it to her in a shiny metal bowl on top of her personal end table- because lowering your head to eat off the ground is for those other plebeian mutts apparently. Seriously, this dog eats better than I do.
The first ingredient in Call of the Wild is always meat or meat-meal, not animal by-products, grain or corn, which dogs really they don't need. Dogs are omnivores whose diets do include some plants in the wild, but are primarily meat based.
Bow Wow Blends is another great product Mountain View Market Co+op carries. It's made from all natural fruits and berries, and can be added to a dogs food or frozen in an ice cube tray to make for a refreshing treat. Everything in it is safe for dog consumption, as it doesn't contain anything that they can't digest or may be harmful to them. All of my dogs like it and I feel good knowing that there are healthy, local options I can give them.
The carrot juice isn't actually a pet-oriented product, but rather a straight up juice from the store. Small amounts of fruits and veggies are perfectly fine for your dog, as long as you are making sure what you give them is safe. Plenty of things that are fine for us can actually be harmful to dogs, so it's best to do your research first. R.W. Knudsen juices are pretty pure, with no additives or preservatives and their carrot juice is 100% organic. The R.W. Knudsen Organic Carrot juice does contain some lemon juice and although small amounts of lemons are considered safe for dogs to consume, it may upset their stomachs. If the lemon juice content in the R.W. Knudsen juice is a concern, consider picking up a fresh carrot juice at the Mountain View Market Cafe to dress up your dog's dinner.
If you also have a dog that is a picky eater, consider adding one of the above to their food. Like people, animals may sometimes get bored with their food, so don't be afraid to jazz it up!
Perfect Pet Products
Our four-legged friends are like family and they deserve a treat every now and then. Mountain View Market Co+op carries a carefully curated selection of natural pet products your dogs and cats are sure to enjoy!